What a fire doesn't destroy will be heavily damaged by hose water from the brave firefighters who extinguished the blaze. In this case, where the fire started above all the floors below would sustain water damage and also need repair were the structure is not a complete loss.
Orange County firefighters knocked down fires at a home in Mission Viejo and an apartment in Lake Forest early Sunday.
The fire at the house in 25800 block of Via del Sur began in the attic. Firefighters dispatched at 4:03 a.m. had it under control at 6:09 a.m., the Orange County Fire Authority said.
The apartment fire at 26500 block of Normandale Drive. The fire appeared to have started in a garage and extended to the 2nd-floor residence, according to OCFA. No injuries were reported in either fire and the causes were under investigation, said OCFA Capt. Alan Wilkes.
The Red Cross was assisting the displaced residents at the Mission Viejo home, Wilkes said.
Damage estimates were not immediately available.
Mission Viejo – OCFA onscene of residential structure fire on 25800 block of Via Del Sur. 33 firefighters on scene. Fire well established in attic.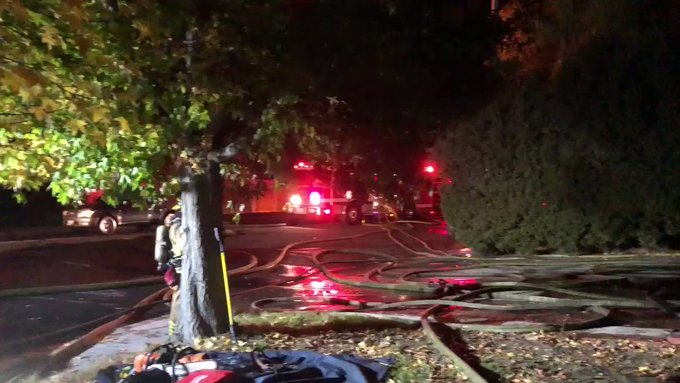 Mission Viejo – Update; Crews knocking down main fire, but having difficulty accessing 2nd floor due to stair compromise. All residents are safe. Cause of fire under investigation.
Lake Forest – OCFA onscene of an apartment fire located on the 26500 block of Normandale Dr. Fire appears to have extended from the garage into the 2nd floor residence. Fire is knocked down; extinguishing remaining fire. Cause under investigation.